At 'Nepptune Metallurgical Laboratories', we are committed to deliver accurate & prompt testing of material with unambiguous testing reports.
This goal is accomplished by :
• The implementation of Lab Management System at all levels as per ISO / IEC 17025: 2005 requirements.
• Our effort is to continuously adopt and upgrade technology
• Regular training to lab employees, updating lab equipment & information so as to achieve continual improvement of quality
• Taking care of customer requirements of price & delivery. And we are dedicated to grow as a full renowned testing service provider in Material Testing field.
QUALITY OBJECTIVES :
• Establish, implement & maintain Quality System on line with International Standard ISO / IEC 17025: 2005.
• Rise in customer base
• Reduction in customer complaints.
• Providing training to all employees for continual improvement in their competence.
---
T-4049 - 2016 - 2018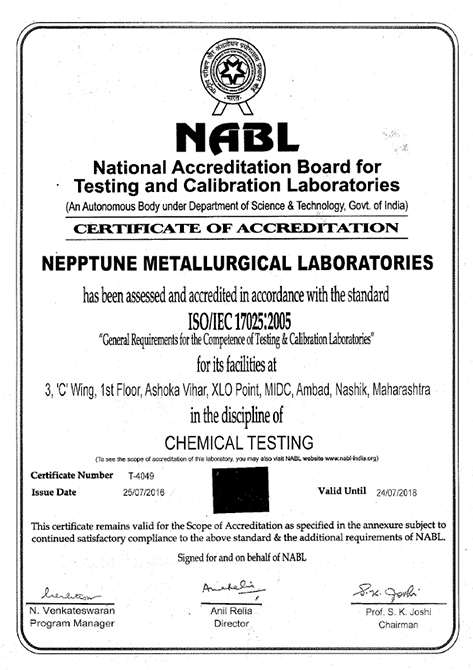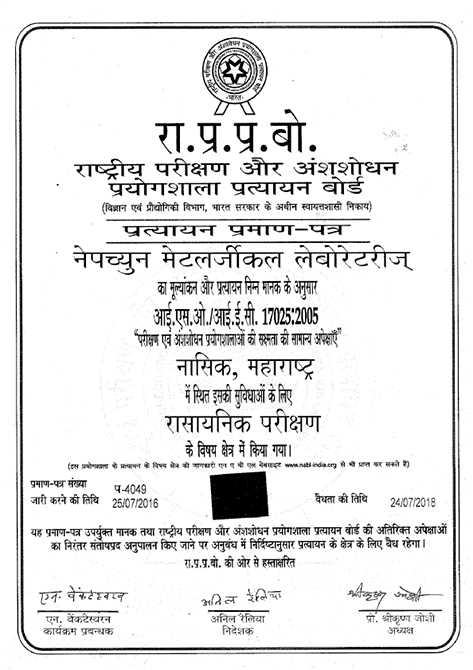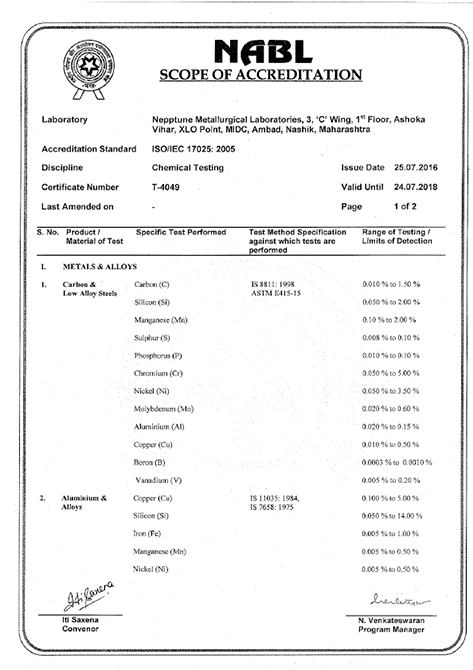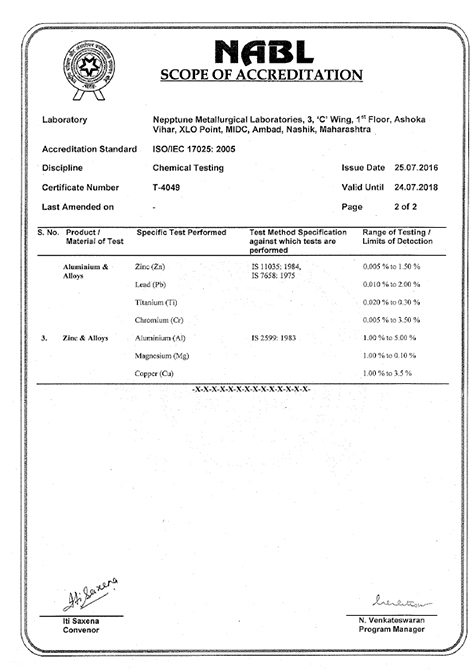 T-4049 - 2016 - 2018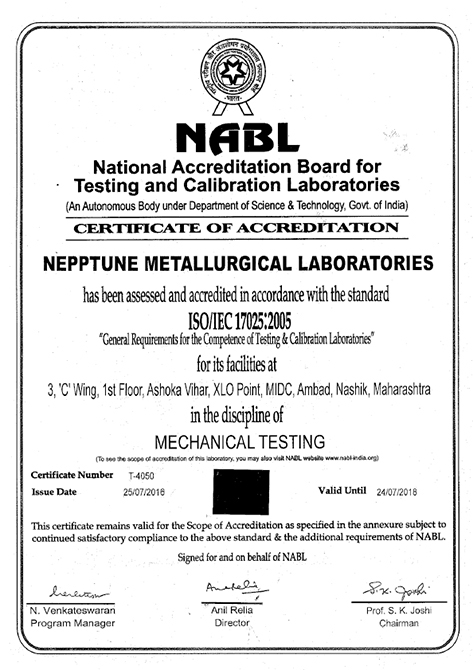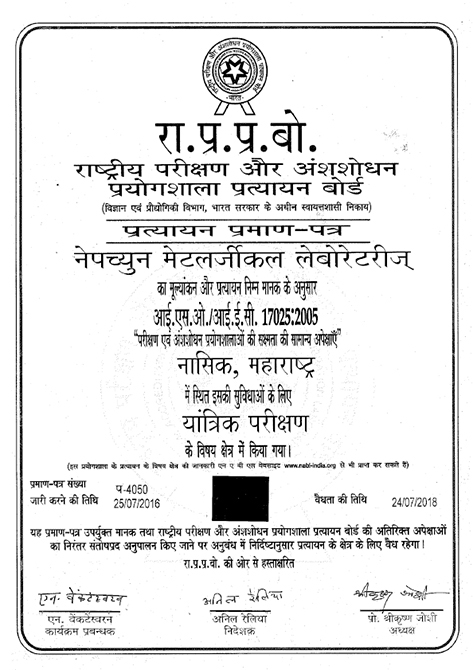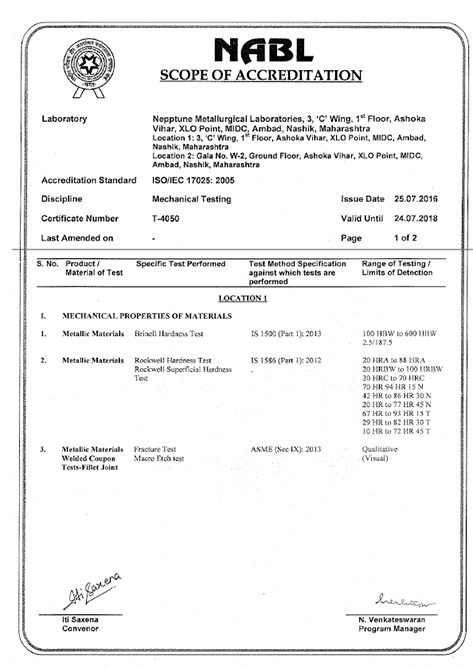 MECHANICAL ANALYSIS :


Tensile Test, Bend Test, Hardness Test, Flattening Test, Drift Expanding Test, Flaring/ Flanging Test, Proof Load Test, Impact Test, Welder Qualification Test
CHEMICAL ANALYSIS
Optical Emission Spectrometric (OES) Analysis

METALLOGRAPHY TEST
MISCELLENIOUS TEST


Galvanizing Test, Chloride Content In Water, Salt Spray Test, Mock-Up Sample Pull Out Test